Congratulations to Saad Jaddua for successfully defending his MSc thesis on July 23, 2020 via a Zoom link.
July 27, 2020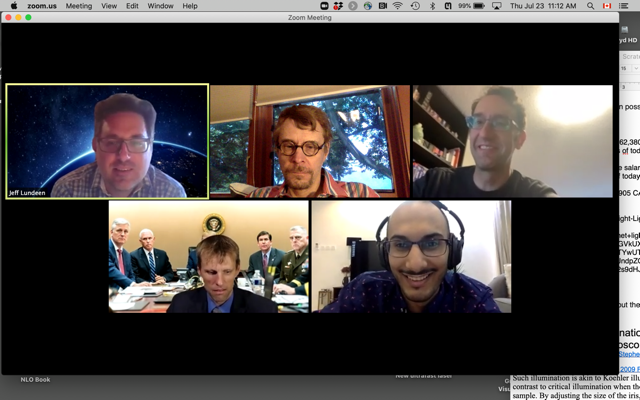 Thesis title: Propagation of a Single Photon in a 1-D Waveguide Coupled to a V-Type Atom.
Photo: Clockwise from upper left: Jeff Lundeen, Committee Member; Robert Boyd, Thesis Supervisor; Jacob Krich, Committee
Member; Saad Jaddua, MSc Candidate; André Staudte, Committee Chair.